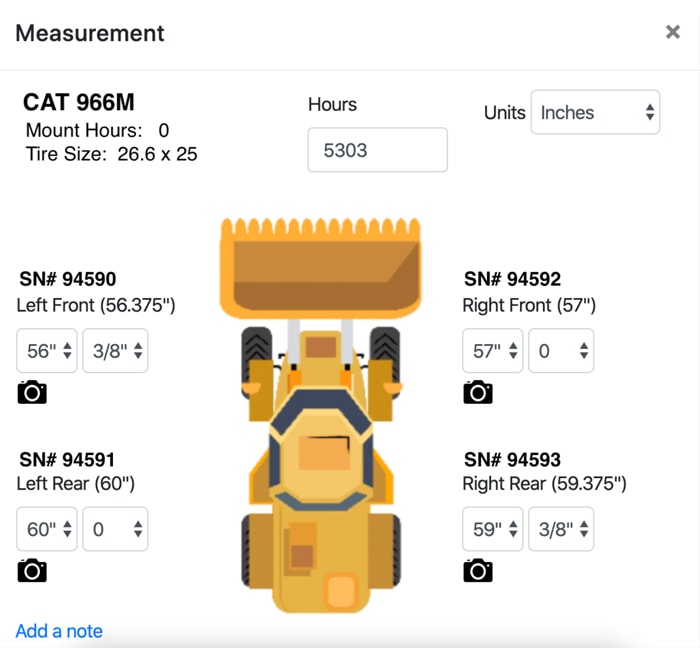 • 20% longer tire life, with proper rotations.
• Keeps the drive train in SAE specs: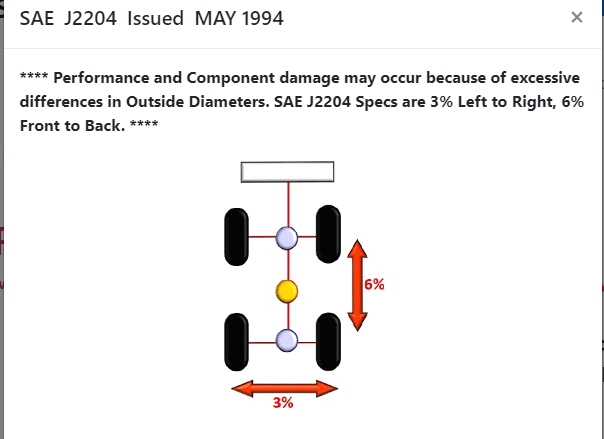 • Prolongs drive train life.
• Alerts you to any potential drive train problems:

• Calculates your tire costs more closely than any previous system.
• Quickly gives you a view of the overall tire condition of your fleet: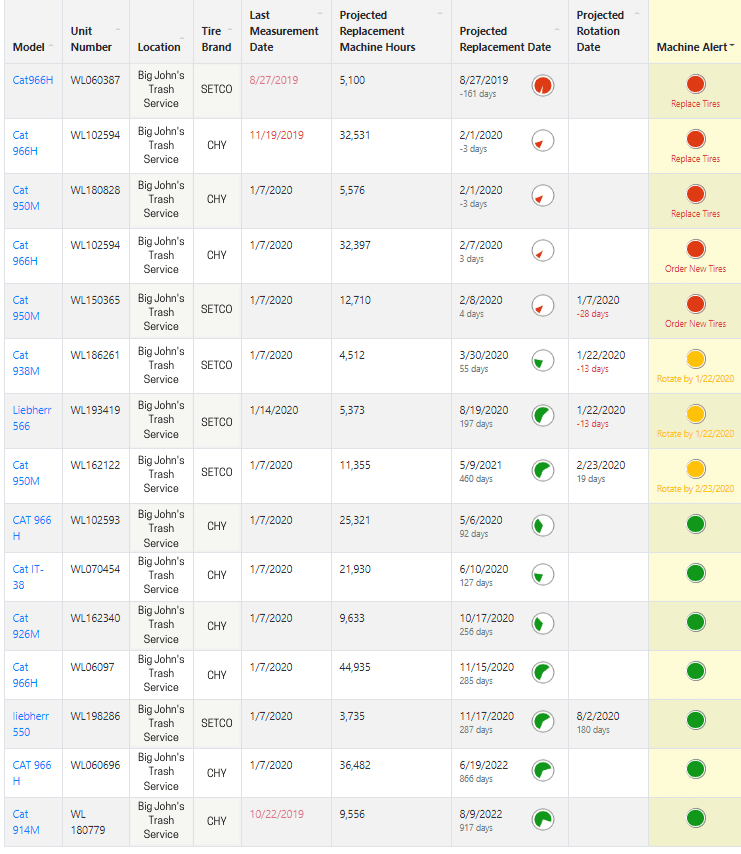 • Predicts next required rotation & by clicking on the title Rotations it also prioritizes machines, predicting the date of next required rotation.
• Eliminates surprises…Will alert you of your tire needs weeks in advance.
• Provides a diagram that shows where each tire should be moved…taking out the guesswork: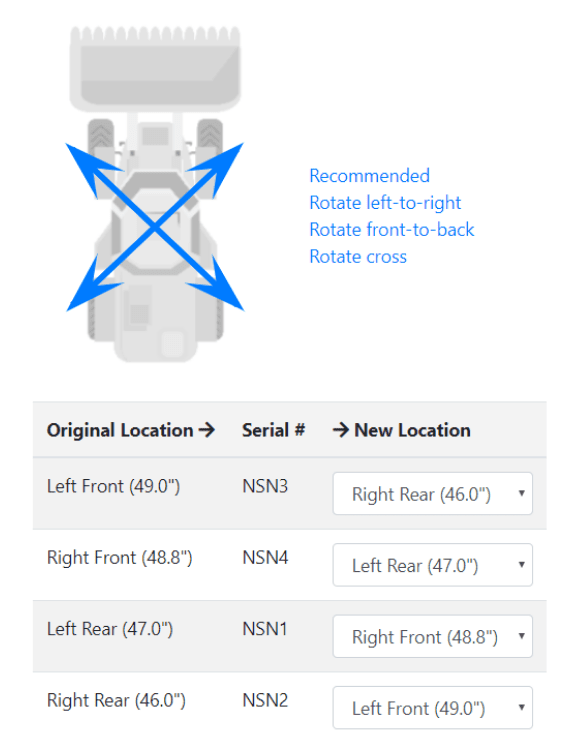 • Helps you predict yearly requirements – invaluable for budgeting!
• Predicts rotations months in advance allowing you to schedule rotations for your benefit:

• Equips you with industry leading tools to help you make the best tire purchasing decisions: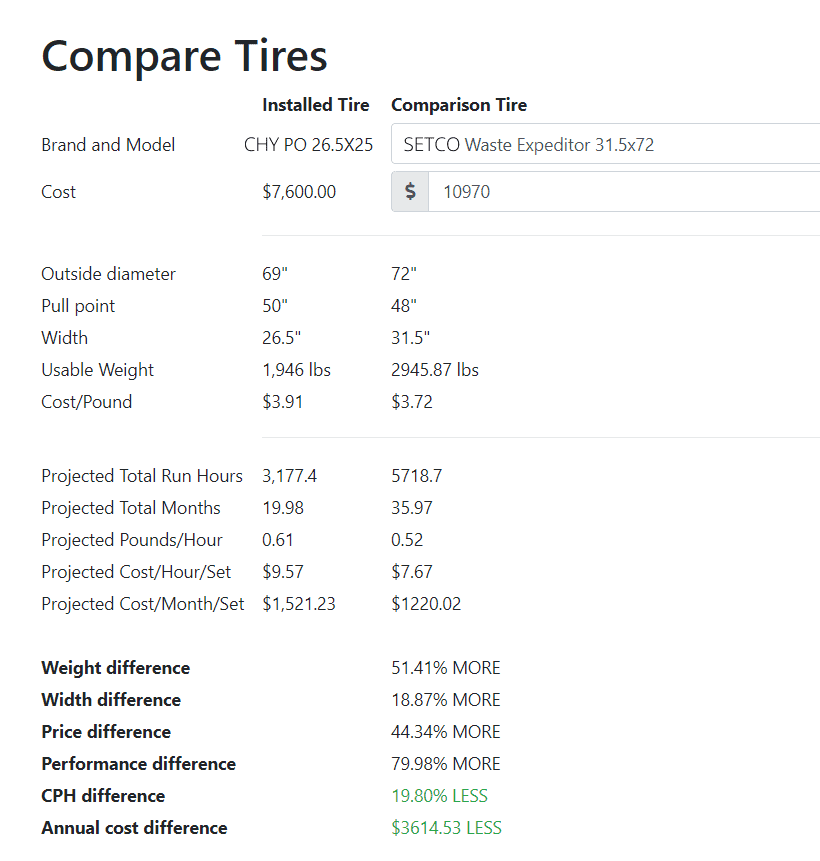 • Can compare tires with past data predicting tire cost on different size and brands of tires: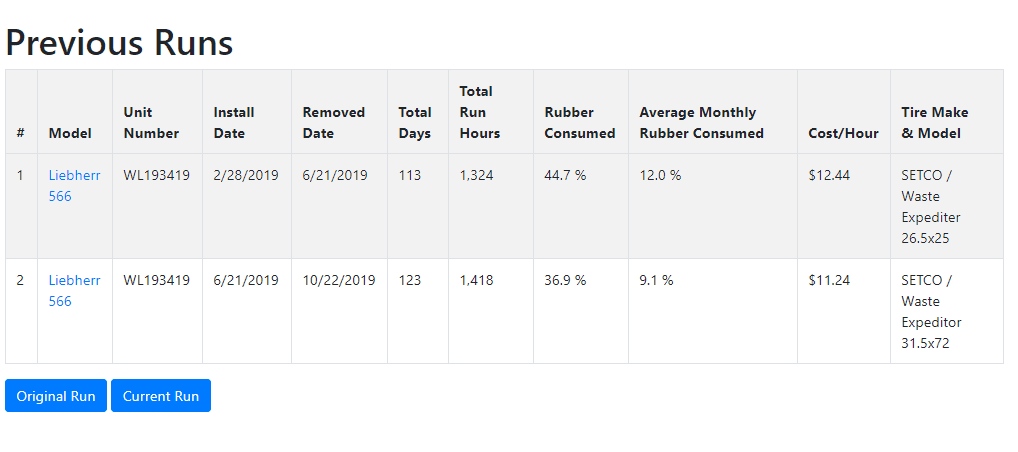 • Can suggest the proper use of spare tires and when to add them into the mix: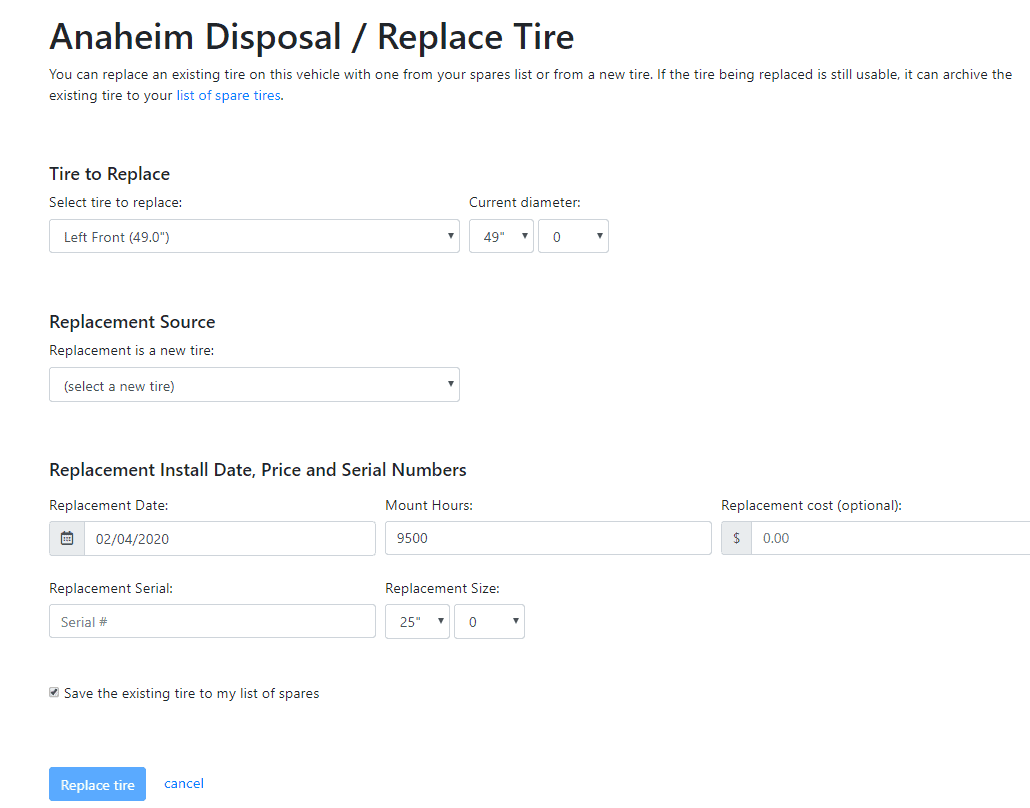 Getting precise measurements of your tires is important for you to benefit most from the TMS:
A measuring stick is much better for this than measuring tape!
Click Here to order Your Measuring Stick!
TOUGH AS A JUNK YARD DOG.
GUARANTEED